Brazilian Butt Lift New York City with Dr. Cangello
Balance is the key to an appealing figure, and the buttocks play an essential role in promoting overall aesthetic harmony of the body. Unfortunately, the buttocks may lose their round, lifted appearance over time due to weight fluctuations and general aging. While specific exercises may improve the shape of the buttocks, it sometimes isn't enough. When genetics, weight loss, or other factors prevent patients from attaining an ideal form, a Brazilian butt lift can help them achieve fuller, rounder buttocks.
Fat transfer to the buttocks is a surgery that removes fat from the patient's body and injects it into the buttocks until the ideal shape is achieved. Combining artistry with the leading fat transfer techniques, Dr. David Cangello can enhance patients' buttocks to create a balanced, proportionate figure.
Explore the benefits of fat transfer to the buttocks. Contact plastic surgeon Dr. David Cangello today at (212) 644-4416 to schedule your consultation for a Brazilian butt lift in NYC.
See Real Patient Results
Our Before and After Photo Gallery highlights the real results of the many procedures performed by Dr. David Cangello.
View Gallery
Dr. Cangello: Your NYC Fat Transfer Specialist
The Brazilian butt lift is a highly specialized procedure that requires the surgical skill of an expert and the eye of an artist. Dr. Cangello possesses both the insight and extensive fat transfer experience needed to produce natural-looking results for patients.
Dr. Cangello had the privilege of being mentored by Dr. Sydney Coleman, a surgeon who pioneered many of the techniques used in fat transfer procedures today. In fact, Dr. Cangello is one of only two surgeons in the world who has been personally trained by Dr. Coleman in these techniques. Dr. Cangello worked closely with Dr. Coleman for two years, and during that time he refined the most effective fat transfer techniques available.
Using the proper technique is crucial when it comes to fat transfer to the buttocks. The right method can increase the chances of survival for grafted fat cells, and it can significantly minimize potential complications, which sometimes develop when too much fat is grafted. Dr. Cangello offers this level of expertise for patients, delivering optimal results and ensuring safety.
Ideal Candidates for a Brazilian Butt Lift in NYC
Some patients find that over time, they've lost the youthful shape and projection their buttocks once had. Or maybe they've never been satisfied with the appearance of their backside. In either case, fat transfer can address these cosmetic concerns by enhancing shape and size.
This procedure can also improve the contours of the body in the following ways:
Produces an ideally balanced figure
Narrows the waist
Slims other areas that serve as donor sites for fat removal
Ideal candidates include healthy men and women who are unhappy with the size, shape, or lack of projection of their buttocks. Candidates should also be at a relatively stable weight but should have enough subcutaneous fat on areas like the abdomen, thighs, hips, or lower back, which may be used as donor sites for harvesting the fat.
Patients considering treatment should also understand that the procedure might need to be repeated to achieve ideal shape and volume.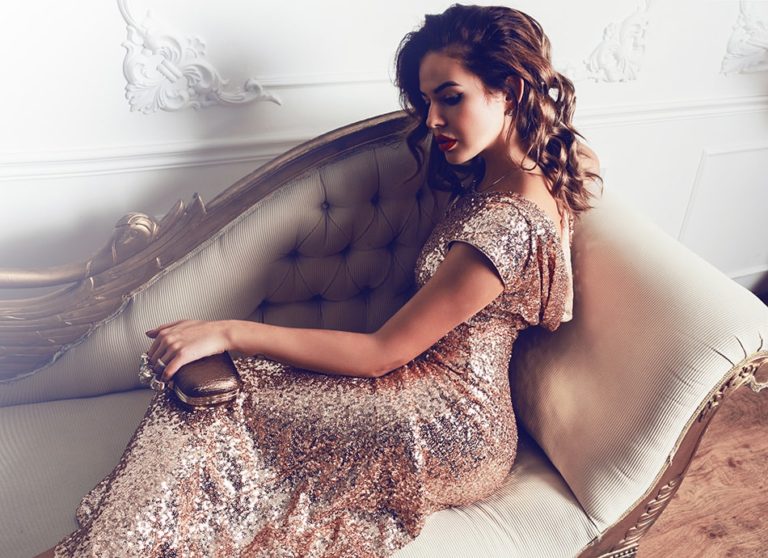 Your Consultation for a Brazilian Butt Lift in NYC
Those considering a butt enhancement procedure will personally meet with Dr. Cangello for an in-depth, informative consultation. This meeting allows patients to have their questions and concerns answered in detail, so they can decide whether this procedure is right for them.
At the consultation, Dr. Cangello conducts a physical examination to assess the size and shape of the buttocks, decide which areas could potentially be harvested for fat, and determine how much fat will need to be injected to meet the patient's aesthetic goals. Areas that are commonly collected for fat include the abdomen, thighs, hips, and lower back.
After the physical examination, Dr. Cangello creates a treatment plan based on the patient's unique needs and preferences. He also helps patients explore additional procedures that may complement the effects of their procedure. For instance, those seeking an optimally proportioned figure may benefit from breast augmentationor abdominoplasty (tummy tuck). Whether a combination of procedures is preferred or the patient is only seeking fat transfer to the buttocks, Dr. Cangello is dedicated to helping men and women achieve their goals from cosmetic surgery.
Understanding the Brazilian Butt Lift Procedure
Fat transfer to the buttocks does not involve the use of implants or synthetic fillers, so there is little to no risk of rejection by the body or other adverse reactions. Likewise, the procedure is less invasive than having a buttocks augmentation with implants, and scarring is minimal.
The concept behind fat transfer to the buttocks is simple: Fat is removed from areas where excess fat deposits have collected, and this excess fat is injected into the buttocks to enhance their size and shape. Treatment is typically performed in three stages:
Harvesting the Fat
Processing the Fat
Transferring the Fat
Harvesting the Fat
At the site (or sites) identified during the consultation, liposuction is used to provide cells for grafting. During this step, Dr. Cangello takes great care to make the incisions as meticulously as possible so any resultant scars are minimal.
Processing the Fat
Once the fat has been removed, it is then treated so that only healthy, viable fat cells are transferred.
Transferring the Fat
After the fat has been appropriately processed, it is injected into the buttocks area using a cannula. Dr. Cangello takes an artistic approach to this step, allowing him to sculpt and shape the buttocks with every pass of the cannula. This ensures that the buttocks are enhanced proportionately with the patient's anatomy, producing the most natural-looking results.
If you'd like to explore the benefits of fat transfer to the buttocks, contact plastic surgeon Dr. David Cangello today at (212) 644-4416 to schedule your consultation for a Brazilian butt lift in NYC.
Brazilian Butt Lift NYC – FAQs
Where Will My Treatment Be Performed?
For ultimate convenience and comfort, treatment will be performed in Dr. Cangello's on-site operating room. This surgical facility is fully accredited and meets the strict standards of the AAAASF (American Association for Accreditation of Ambulatory Surgery Facilities). Dr. Cangello also only works with board-certified anesthesiologists. You are welcome to tour Dr. Cangello's operating facility during your consultation. If you'd prefer to have your treatment performed in a hospital, Dr. Cangello also has operating privileges at the Manhattan Eye, Ear, and Throat Hospital in NYC.
What is Recovery Like After a Brazilian Butt Lift?
After treatment, it is common to experience bruising, swelling, and soreness in the treated areas. These symptoms can be alleviated with ice packs, and Dr. Cangello will prescribe appropriate medication to help reduce any discomfort. You will be permitted to shower one to two days after the surgery. However, showers should only be taken with warm water (not hot), and they should be brief.
The sutures Dr. Cangello uses are dissolvable and will not need to be removed. You will also be provided with waterproof dressings, so you will not necessarily have to change them yourself. Specific instructions about dressing care will be provided by Dr. Cangello's office in your post-operative instructions.
You will need to minimize any pressure to the buttocks for the first two weeks after your surgery, which improves the survival of the grafted fat. During this time, you will not be able to sleep on your back, and you should not sit directly on your buttocks. You will wear a compression dressing over the areas that were liposuctioned to prevent seroma formation (fluid accumulation under the skin), help the tissues conform to their new shape, and keep swelling down. This compression garment can be removed in three to four weeks, depending on how much fat was harvested and where it was taken from.
To maximize your recovery and focus on healing, you should plan on taking one or two weeks off work and avoid strenuous physical activity of any kind for up to six weeks.
Overall, the better you treat the area during recovery, the higher the chance that more fat cells will survive. After two-to-three months, patients can expect the final results of their Brazilian butt lift to be evident.
Are the Results Permanent?
Healthy fat cells that survive transfer will generally stay there indefinitely. However, significant body changes can affect your results. Specifically, dramatic weight loss may cause you to lose volume and lift around the buttocks and hips. For this reason, patients seeking fat transfer should be within ten to fifteen pounds of their ideal weight for best results.
Will My Brazilian Butt Lift Need to be Repeated?
About 50 to 60 percent of transferred fat cells will survive, so your procedure may need to be repeated to achieve ideal volume.
Is Treatment Only for Women?
While the Brazilian butt lift is commonly performed on women, more and more men realize that they are excellent candidates for this procedure. Treatment can be performed on men who desire more projection and lift for their buttocks.
Is Fat Transfer the Same as Butt Implants?
No. Butt implants are permanent devices – typically made of silicone – that are placed in the buttocks to enhance shape and size. A BBL improves the buttocks by transferring the patient's fat into the buttocks, but this procedure does not use any implants or other artificial devices. For this reason, many patients are drawn to BBL process, as it provides an individualized and natural approach.
Is The Procedure Safe?
When performed on appropriate patients by a board-certified plastic surgeon, fat transfer to the buttocks is a very safe procedure. Board-certified surgeon Dr. Cangello has the expertise needed to produce optimal results for patients in a safe manner.
Contact plastic surgeon  Dr. David Cangello today at (212) 644-4416 to schedule your consultation for a Brazilian butt lift in NYC.