Page Updated:
Rhinoplasty NYC with Dr. Cangello
NYC Rhinoplasty Specialist, Dr. Cangello, considers the nose one of the most defining features of the face. When ideally shaped, it can highlight your natural beauty and promote a sense of aesthetic harmony. But cosmetic imperfections like a dorsal bump, a bulbous or drooping nasal tip or crooked nasal bridge can disrupt this delicate balance. Fortunately, an adjustment through cosmetic surgery can produce a dramatic improvement in your appearance.
This procedure is commonly known as a nose job and is provided to reshape your nose for either medical or cosmetic purposes. Medical nose surgery can improve the function of your nose, while cosmetic treatment can give the nose an ideal shape and structure. It is very common to have surgery to correct both functional and aesthetic issues simultaneously.
Dr. David Cangello understands that rhinoplasty can be a life-changing procedure, which is why he works meticulously to reshape the nose so that it blends seamlessly with other facial features. Whether you're seeking treatment for cosmetic or functional purposes, Dr. Cangello will help you achieve your goals through expertly applied surgical skill and artistic vision.
Contact plastic surgeon Dr. David Cangello today at (212) 644-4416 to schedule a consultation for a nose job in NYC.
Discover Whether a Nose Job Is Right for You
Ideal candidates include men and women who are in good health, but who are unhappy with the appearance of their nose. People seeking this procedure typically present the following concerns:
Cosmetic imperfection after an injury
Breathing problems due to a congenital defect of the nose
Dissatisfaction with the size or shape of the nose
It's important for patients to have reasonable and optimistic expectations about their outcome from nose surgery. While Dr. Cangello can significantly improve the appearance of your nose, the best results are achieved when the shape of your nose is enhanced within the limits of your own anatomy and facial proportions.
Teens seeking surgery should wait until their nasal bones are fully developed and no longer growing, but Dr. Cangello will ultimately determine your candidacy at your consultation. To see what kind of results are possible, feel free to browse the before-and-after photo gallery of prior patients.
Dr. Cangello Featured on
Cangello Plastic Surgery: World-Class Care and Expertise
From the moment you're welcomed at Cangello Plastic Surgery's NYC office, you'll understand why so many patients have trusted Dr. Cangello with their plastic surgery care. Dr. Cangello demands excellence from every facet of his practice – from his courteous staff to his state-of-the-art operating facility. He and his staff work tirelessly to ensure patients receive world-class care. You can expect to be treated with attentive, personalized service during every interaction at his office.
In addition to his top-notch patient care, Dr. Cangello remains at the forefront of plastic surgery by staying abreast of surgical advancements and by contributing to publications in the field. He also frequently appears in the media for his sought-after expert opinion on various plastic surgery topics. With his wealth of knowledge, meticulous skill, and compassionate approach, Dr. Cangello ensures patients have a truly exceptional surgical experience.
Dr. Cangello is a member of the Rhinoplasty Society, which is a select group of plastic surgeons who are chosen for their expertise in rhinoplasty, and for their commitment to innovation within the field of aesthetic and reconstructive nasal surgery. Membership of this exclusive group is by invitation only. Surgeons must perform an average of at least 30 procedures per year before even being considered.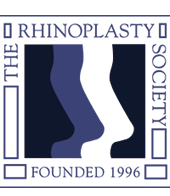 Dr. Cangello maintains membership with the American Society of Plastic Surgery and the New York Regional Society of Plastic Surgeons. These highly respected societies bring together groups of esteemed surgeons who are dedicated to the advancement of plastic and reconstructive surgery, and who are committed to informing the public about scientific developments in the field.
"I just got out from removing the splint from my rhinoplasty, I'm truly excited and thankful to the staff and the Doctor. They're both truly amazing, he did wonders for my nose and I love the results. He is highly professional and caring while listening to your concerns. Once again thank you so much Dr. Cangello you're the best!!"

—A.F.
Dr. Cangello Featured in  Magazine
Take the Next Step: Your Consultation
Treatment begins with a friendly, informative consultation with Dr. Cangello at his Park Avenue office in NYC. Dr. Cangello understands that the decision to undergo cosmetic surgery is a personal one that must be carefully considered. Accordingly, his goal is for you to be as informed and comfortable as possible so that you can be confident in your decision.
During your consultation, Dr. Cangello will address any questions or concerns you may have about your potential surgery, and he will inquire about your reasons for seeking treatment. Next, he will conduct a physical examination to assess the external and internal structure of your nose and nasal passages. Using this information, Dr. Cangello will devise a surgical treatment plan that is fully aligned with your cosmetic goals, preferences, and tastes. He will also provide you with all the information you'll need to adequately prepare for your procedure and recovery.
Dr Cangello Featured in  Magazine
Understanding Your Nose Surgery in Detail
Open vs. Closed Rhinoplasty
There are two potential options to consider:
Closed Rhinoplasty
With a closed procedure, all the incisions are made inside the nose. With an open approach, incisions are made inside the nose, but there is also one tiny incision made across the skin between the nostrils. While either approach can produce great results, Dr. Cangello prefers an open approach and believes it produces superior results. Here's why: An open approach to treatment allows the internal structures of the nose to be exposed and completely visualized.
Open Rhinoplasty
Specifically, Dr. Cangello performs a "Component Separation of the nose" during rhinoplasty which can only be done using an open approach. The nose is composed of seven separate structural components which are held together by attachments called ligaments. In order to attain the most natural-looking results, Dr. Cangello feels that these seven components should be separated completely during surgery. In this way, each of the individual components can be modified and then repositioned in the most proportionate and balanced way. By performing an open procedure, the parts of the nose end up fitting back together harmoniously. It is important to note that although the incision for this procedure is made externally, the resultant scar will be imperceptible. This is in contrast to a closed approach where often the attachments between all of the components of the nose are not separated and therefore the components are not free to move into the most natural position after alteration of isolated areas (such as reducing a dorsal hump). Altering a single part of the nose in isolation but leaving the remaining parts of the nose untouched can lead to results that are disproportionate and unbalanced. Redesigning the nose is best done when the entire structure can be changed and artistically put back together as is the case with Dr. Cangello's "Component Separation" using the open approach.
How Your Rhinoplasty Will Be Performed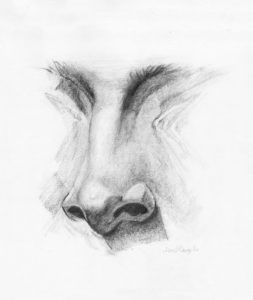 Dr. Cangello's choice of technique and incision sites are based on multiple factors. These include the anatomy and structure of your nose, your personal goals, how well your nose functions, and whether you are having any additional procedures performed at the same time. Dr. Cangello will explain the right approach for you during your initial consultation. After the incisions are made, Dr. Cangello will carefully separate the nasal skin from the bone and cartilage. He will then sculpt the bone and cartilage in the manner outlined during your consultation. Rhinoplasty frequently involves reduction of a dorsal hump and alteration of the lower cartilages of the nose to define the nasal tip. Often, osteotomies (fracture of the nasal bones) need to be performed to narrow the dorsum of the nose, particularly after reduction of a large dorsal hump. Lastly, the skin envelope is draped back onto the nose in a way that will reveal its new shape. Dr. Cangello will close the incisions with sutures that dissolve on their own, or with ones that he removes within a week. After your procedure, a splint will be applied to maintain the new shape. Dr. Cangello may also place soft splints inside the nose if septoplasty is performed. Your appointment will take around two hours to complete, depending on the extent of treatment.
David L. Cangello, MD, FACS
Plastic Surgery New York
Dr. David Cangello is one of the top board-certified plastic surgeons in all of New York City. His approach of treating plastic surgery with an artistic eye has successfully shaped his practice. Dr. Cangello cares about the result of the surgery as much as the patient does. Read more to learn why you should choose Dr. Cangello for your next procedure.
Schedule a Consultation
Patients who'd like to refine characteristics that are specific to certain ethnicities may want to consider cosmetic treatment. Patients are typically of African American, Middle Eastern, Asian, or Latin American descent. Ethnic nose surgery can achieve the following:
Make a flat nose more elevated and refined
Enhance the structure of a nose that looks too small (nose augmentation)
Improve the balance of the nose with the chin, forehead, and surrounding facial features
Reduce the width of the nasal bridge and the nostrils
Reduce the length of the nose
This approach to treatment is much different than traditional surgery, and it requires a great deal of care and surgical precision to produce results that look natural. Specialized techniques are required, such as cartilage grafting or nasal implants, so it's important to choose a board-certified plastic surgeon who is qualified to handle this procedure. Dr. Cangello has extensive experience with this particular type of nose surgery, allowing him to produce results that highlight the unique beauty of ethnic traits.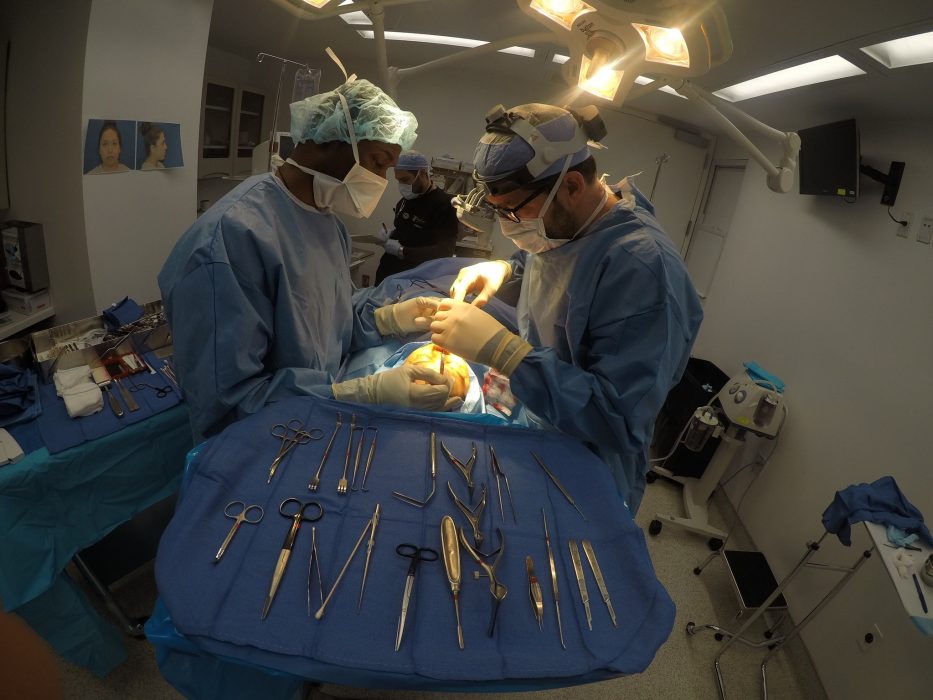 Dr. Cangello performing rhinoplasty on a patient
For patients who prefer a less-invasive option, non-surgical treatment is an excellent alternative. This procedure involves the use of dermal fillers to treat minor cosmetic irregularities affecting the nose. For example, when treating dorsal bumps, a filler can be injected into the surrounding tissue to produce a smooth, even nasal bridge. When injected into drooping nasal tips, fillers can also be used to create lift. While non-surgical rhinoplasty cannot replace traditional methods, it's a great option for patients who want to improve the appearance of their nose but don't feel ready to undergo surgery. Non-invasive cosmetic treatment is a quick, in-office process, and it requires virtually no downtime or recovery.
First Plastic Surgeon in New York to offer Preservation Rhinoplasty
Dr. Cangello is among a handful of plastic surgeons in the country to offer preservation rhinoplasty. This meticulous technique takes an innovative approach to preserve as much of the patient's natural bone structure, cartilage, and tissue while reducing bumps and humps. Results are refined and natural-looking with the potential for a quicker recovery than with traditional rhinoplasty. Dr. Cangello is highly experienced in this technique and can discuss whether it may be an option for you at your consultation. Learn more about preservation rhinoplasty.
What to Expect from Recovery After Surgery
After surgery, your face will likely feel puffy and achy. You may also have some drainage of blood and mucus from your nostrils. You will also feel congested. Dr. Cangello will prescribe the appropriate pain medication in case you need to alleviate any discomfort during your recovery.
You will be provided with specific instructions on what to avoid following your procedure. You may be advised to avoid strenuous physical activities, blowing your nose, rubbing your face, and resting eyeglasses on your nose.
Symptoms like bruising, numbness, and swelling around the eyes are very common. These symptoms can be reduced using cold compresses and by keeping your head elevated, even when you are lying down. Bruising will reach its peak on the second or third day, but it should significantly improve within two weeks. Dr. Cangello will remove your splint after the first week, and most patients feel well enough to return to work or school at this time. Some slight swelling may persist for up to six months, but this is usually very minor.
Contact plastic surgeon Dr. David Cangello today at (212) 644-4416 to schedule a consultation.
Contact plastic surgeon Dr. Cangello today at (212) 644-4416 to schedule a consultation for Rhinoplasty in NYC