Neck Lift New York City with Dr. Cangello
For an Elegant Neck Silhouette
 A slender, well-shaped neck is considered one of the defining characteristics of elegance and beauty. Unfortunately, the neck is also one of the first places to show skin creases, deep folds, and sagging skin. Unwanted fullness may also develop under the chin, disrupting the neck silhouette.
For men and women struggling with similar cosmetic concerns, a necklift offers a long-lasting solution. During a necklift procedure, board-certified plastic surgeon Dr. David Cangello can tighten the underlying tissues and eliminate sagging skin to restore a sleek neck contour.
Contact plastic surgeon Dr. David Cangello today at (212) 644-4416 to schedule a consultation for a necklift in NYC.
Discover Whether You're an Ideal Candidate for a Necklift in NYC
Ideal candidates for a necklift include healthy men and women who are dissatisfied with the appearance of their neck due to age, genetics, sun damage, or other factors. While the majority of necklift patients are between the ages of 45 to 60, younger patients may also be good candidates for this procedure.
Necklift patients typically want to address the following:
Sagging skin on the neck
Excess fat under the chin that does not respond to diet and exercise
Deep folds and creases in the neck skin
Diminished jawline definition due to sagging skin and fat deposits
Superior Results That Look Natural
The desire to reduce the visible signs of age is common, but most people don't want to look enhanced or overdone.  The goal of necklift surgery is to produce results that allow patients to look naturally refreshed. By adhering to the natural tension lines of the face and neck, Dr. Cangello avoids the pulled-back look that some patients may be worried about.
Dr. Cangello's technique involves lifting the deeper tissues to create a beautifully shaped neck without compromising the body's natural architecture. He often includes additional surgical procedures, such as liposuction, for a truly customized approach that addresses the patient's needs. When undergoing a necklift by Dr. Cangello, patients can rest assured that their surgery will be performed with the highest standard of care and expertise.
Your Consultation for a Necklift in NYC
The necklift is a highly individualized procedure, and Dr. Cangello takes great pride in delivering customized results to help patients feel comfortable with their appearance. At the initial consultation, Dr. Cangello will examine the patient's neck to evaluate their candidacy for this procedure. He will explain the various ways the treatment can be approached, depending on the needs and specific cosmetic concerns of the patient. Dr. Cangello will also address any questions or concerns the patient may have, including what to expect from recovery and the limitations of the procedure.
Depending on the patient's goals, Dr. Cangello can also recommend additional procedures that may complement the effects of a necklift. For instance, many patients opt to have their treatment performed with liposuction to create a more sculpted look or a facelift for full rejuvenation. But exceptional results are also possible when the necklift is provided as a standalone surgery. Ultimately, Dr. Cangello's goal is to provide thorough, informative advice so that patients can make the best decision.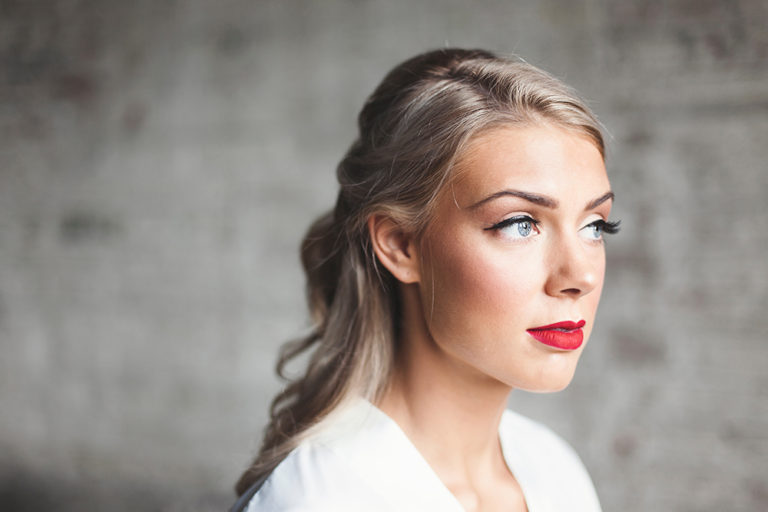 Preparing for Your Necklift Surgery
Undergoing any surgery can be a source of anxiety for many patients. Accordingly, Dr. Cangello provides detailed pre-operative instructions, so patients know exactly what to expect and how to prepare. These instructions may include dietary guidelines, recommendations for taking or avoiding certain medications, and any other information that will make the day of surgery go smoothly.
In addition to following the pre-operative instructions, patients should arrange for an adult to accompany them to and from Dr. Cangello's office, since the procedure will likely be performed using either general anesthesia or sedative anesthesia. It's best to also have a caregiver, close friend, or family member help with household tasks for a day or two after surgery. While most patients can handle daily tasks on their own after a necklift, being able to focus on resting and healing allows for optimal recovery.
Understanding the Details of Your Necklift
There are various approaches to a necklift. The technique used depends on the patient's anatomy, skin elasticity, and the amount that the platysma muscle – which is a large "sheet" of tissue that runs from the lower jaw to the collar bones – will need to be tightened. The procedure usually takes between two to four hours to complete.
The incision typically begins at the lower portion of the ear and continues up the posterior surface in the groove behind the ear, and will end at the hairline. Once the incisions are made, the excess skin is separated from the underlying muscles. Any excess fat in the jowls, below the chin, and along the jawline is removed so that the patient's natural bone structure is highlighted. If necessary, the platysma muscle will be repaired and tightened, and any excess skin will be excised.
If the necklift is being performed with liposuction, a short incision is typically made under the chin. From there, Dr. Cangello will carefully sculpt the area and enhance the definition of the jawline by removing excess fat.
The remaining skin is then carefully draped over the muscle and sutured into place. Drains will be placed to collect any fluid that accumulates. Usually, the drains are removed on the first postoperative day. No incision is made on the face, so there is zero potential for having any visible facial scarring.
Contact plastic surgeon Dr. David Cangello today at (212) 644-4416 to schedule a consultation for a necklift in NYC.
FAQs About Necklift Surgery
Where Will My Necklift In NYC Be Performed?
Dr. Cangello has a state-of-the-art, fully accredited (AAAASF) operating room at his NYC office, where most of his plastic surgery procedures are performed. For patients who feel more comfortable having their treatment in a hospital setting, Dr. Cangello also has operating privileges at Manhattan Eye, Ear, and Throat Hospital and Lenox Hill Hospital in NYC. Whether the procedure is performed onsite or at a hospital, Dr. Cangello is committed to patient comfort and safety, and he only works with board-certified anesthesiologists.
What Is Recovery Like After a Necklift?
After necklift surgery, patients wake up with a surgical dressing over their incisions, and a small drainage tube will be placed. Although most patients do not experience much pain after a necklift, it's common to experience bruising, swelling, and a feeling of tightness in the neck. Dr. Cangello will prescribe pain medication to alleviate any discomfort.
Patients should focus on resting for the first few days, and they will need to keep their head elevated as much as possible. A nurse will accompany the patient for the first night to make sure that they are comfortable, that any pain is controlled, and that blood pressure is maintained in a safe range.
Surgical dressings and drains are removed within one to two days, and sutures will be removed within five to ten days. Most patients can return to work within one to two weeks, as long as the job does not require heavy lifting or manual labor. Although the neck will look much better after surgery, it may take a few months for swelling to disappear altogether. While it's normal for patients to feel anxious about post-operative swelling, it's important to understand that swelling is expected. The full results of the necklift should be evident after a few months.
Will My Necklift Cause Scarring?
Scarring is understandably a concern for patients undergoing a necklift. During the procedure, Dr. Cangello ensures that incisions are hidden along the natural contours of the face and neck. Most patients find that their scars are hardly noticeable once healed.
Are the Results of a Necklift Permanent?
While a necklift cannot stop the aging process, the procedure provides long-lasting results, especially when paired with a healthy lifestyle.