Mommy Makeover New York City with Dr. Cangello
While children can be a real gift in life, childbirth can take a toll on a woman's body. Many individuals experience significant cosmetic changes after giving birth, including stretched abdominal muscles and sagging breasts. These can make it difficult to wear clothing styles patients may have once enjoyed. Changes after pregnancy can also cause self-esteem issues, such as no longer feeling feminine or attractive.
With customized mommy makeovers in NYC, board-certified plastic surgeon Dr. David Cangello helps patients reclaim their confidence and pre-pregnancy bodies. The combination of procedures addresses the changes caused by pregnancy, and treatment is highly customized, allowing patients to pick and choose what will meet their needs. Your surgical plan can include a full range of surgical and non-surgical options for rejuvenation of the face and body.
Dr. David Cangello is highly regarded by patients for his professionalism and warmth in creating personalized treatment strategies.  For an in-office visit, call (212) 644-4416 and schedule a consultation.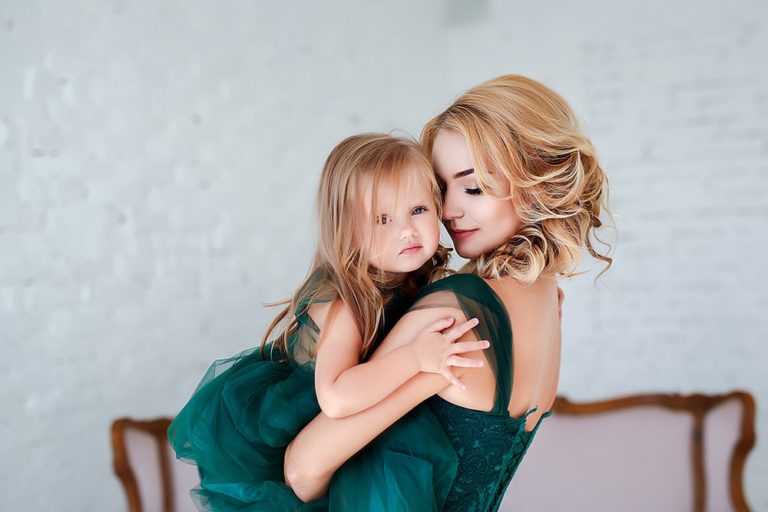 The Ideal Candidate for a Mommy Makeover
Patients who are in good health and at a stable weight, but who are dissatisfied with their post-pregnancy appearance can benefit from this treatment. Women seeking mommy makeovers often have the following cosmetic concerns:
Sagging breasts that have lost symmetry, shape, and volume
Loose muscle tone in the abdominal area
Stubborn fat deposits that don't respond to diet or exercise
Buttocks that lack contour and shape
Facial aging, including wrinkles and loss of volume
Because there are many procedures – including both surgical and non-surgical options – in your surgical plan, candidacy for treatments will vary. If you aren't ready for an invasive procedure, consider non-invasive options like fillers, chemical peels, and Botox® to rejuvenate your facial appearance, helping you look refreshed and youthful. Women planning additional pregnancies in the future may want to postpone plastic surgery, as pregnancy can hamper the effects of chosen procedures.
When it comes to breast augmentation or abdominoplasty, current health and the extent of cosmetic issues are carefully considered at the initial consultation. Dr. Cangello is recognized as a top mommy makeover plastic surgeon in NYC for his surgical approach and bedside manner.  Extensive treatment to reshape the body and help patients feel confident takes an artistic mindset and a friendly demeanor. Dr. Cangello exceeds patients' expectations and provides the support and information necessary to meet their aesthetic goals.
Restoring Your Post-Baby Figure with Skill and Precision
Many women seeking a mommy makeover want to restore their body to its pre-pregnancy shape without looking overtreated. The key to achieving ideal results for any procedure, whether it's surgical or non-surgical, is adhering to the natural architecture of the body. Once these proportions become distorted, that's when enhancements start to look obvious.
Dr. Cangello's technique makes it possible to achieve natural-looking results, whether patients are seeking subtle or dramatic changes. His approach to plastic surgery is centered around the principles of artistry and meticulous surgical skill. With his attention to detail and experience in cosmetic medicine, Dr. Cangello precisely creates enhancements that ideally complement the body as a whole.
See Real Patient Results
Our Before and After Photo Gallery highlights the real results of the many procedures performed by Dr. David Cangello.
View Gallery
Mommy Makeover NYC: Your Personal Treatment Guide
Dr. Cangello offers a variety of procedures to suit patients' individual needs. Women can choose as many or as few as necessary, depending on their aesthetic needs. Some of the most popular mommy makeover options include the following procedures:
Breast Augmentation
Dissatisfaction with breast size and shape is a top cosmetic concern for many women, especially after pregnancy. With breast augmentation, Dr. Cangello can restore a fuller, more symmetrical appearance to the breasts using either saline or silicone implants. The breasts can also be enhanced using the fat transfer technique. With either method of breast augmentation, Dr. Cangello can balance your figure and allow you to feel more comfortable with your physical appearance.
Breast Lift
Breast augmentation alone cannot change where the breasts are positioned on the chest wall, which is why many women choose to have a breast lift. During this procedure, Dr. Cangello will raise the breasts, reposition the nipples, and tighten the surrounding tissue to create a rounded contour. For optimal breast position, volume, and projection, many mothers choose to have a lift performed with augmentation.
Brazilian Butt Lift
Once the weight gained from pregnancy is lost, some women find it difficult to maintain their shape, despite exercise. Specifically, weight fluctuations can cause the buttocks to lose volume. A Brazilian butt lift can create improved curves and contours, raising and tightening the tissue and transferring fat cells to form a smooth, rounded shape.
Labiaplasty
Childbirth leads to problems like decreased muscle tone and enlargement of the inner labia. These conditions can present both aesthetic and physical challenges. Cosmetically, the inner labia may appear to sag, while the labia majora might seem to have lost volume. Physically, excess tissue in this area can cause discomfort during exercise or intercourse. For women suffering from these issues, labiaplasty is an excellent option to include in a mommy makeover. This procedure can reduce the inner and outer labia for optimal comfort and improved aesthetics.
Liposuction
Weight fluctuations after pregnancy can cause exercise-resistant fat on the abdomen, hips, legs, and other parts of the body. This stubborn fat may detract from an otherwise fit physique. Liposuction is an effective method of eliminating fat deposits nearly anywhere on the body, even on the arms, knees, and neck. For women who are at a stable weight but are unhappy with fat that doesn't respond to diet and exercise, liposuction can help them reclaim a well-proportioned figure.
Tummy Tuck
Perhaps the most affected area of the body after pregnancy is the abdomen. The skin and muscles in the stomach can stretch significantly, sometimes to the point where they cannot be restored to a healthy position without surgery. During an abdominoplasty, also called a tummy tuck, Dr. Cangello removes excess fat and skin in the abdominal region and tightens the underlying muscles to create a sculpted appearance.
Chemical Peel
The stress of motherhood can make some women feel like their facial aesthetics no longer convey vitality and energy. For mothers seeking facial rejuvenation, a chemical peel is an attractive option, as it is effective at reducing sun damage, fine lines, and blemishes. This non-invasive mommy makeover treatment typically can be performed in just minutes. The chemical solution works by creating a superficial injury, which stimulates the production of collagen. After a brief recovery period of about two weeks, patients can expect vibrant, rejuvenated skin.
Botox®
Botox® injections remain a popular option for patients who prefer a non-invasive way to treat their fine lines, wrinkles, and creases. Botox® requires virtually no downtime and is effective at reducing the appearance of movement-related wrinkles in areas such as the forehead, around the mouth, and near the eyes.
Dermal Fillers
Dermal fillers are another popular option for mothers in NYC who are seeking non-surgical facial rejuvenation. Fillers are particularly useful at restoring volume in the face and softening deep lines, such as the nasolabial folds and marionette lines. In addition to restoring volume and creating skin smooth texture, fillers can also make the lips fuller or more symmetrical. Dr. Cangello currently offers Restylane®, Juvéderm®, Voluma, Belotero, Radiesse®, and Sculptra®.
Mommy Makeover NYC – FAQs
Dr. Cangello has a state-of-the-art, fully accredited (AAAASF) operating room in his NYC office, where most of his plastic surgery procedures are performed. For treatments that require care in a hospital setting, Dr. Cangello has operating privileges at Lenox Hill Hospital and Manhattan Eye, Ear, and Throat Hospital.
For best results, patients should wait until their hormone levels return to normal, which is usually around six months after giving birth and breastfeeding. Patients should also be close to their ideal weight (within 10-15 pounds) because significant weight fluctuations can affect the results of some mommy makeover procedures. Likewise, women planning on becoming pregnant in the future should postpone their mommy makeover until after having children.
The recovery process will vary depending on the procedures performed. For non-invasive procedures like Botox® injections, most patients will only experience minor swelling and redness for a few hours. Fillers may cause mild swelling and bruising for about a week. Chemical peels typically require a recovery period of two weeks.
Patients who undergo breast surgery will be required to wear a surgical bra temporarily and may experience pain or tightness in the breasts for the first few days. Most breast surgery patients will be able to resume their daily activities one week after their procedure. Abdominoplasty patients will also be required to wear a compression garment temporarily, but work and regular daily activities can usually be resumed after two weeks. In the case of liposuction, most patients will require a recovery period of about one week. For labiaplasty procedures, patients are typically able to go back to work the next day.
Contact plastic surgeon Dr. David Cangello today at (212) 644-4416 to schedule a consultation for a mommy makeover in NYC.