Facial Fat Transfer New York City with Dr. Cangello
With aging, the face tends to develop a hollowed-out look due to a loss of subcutaneous fat. This fat may begin to migrate downward over time, leaving areas that were once full – like the temples, under eyes, cheeks, and lips – with a deflated or gaunt appearance. Patients in NYC now have a minimally invasive option for managing these signs of aging: facial fat grafting.
Facial fat grafting is an innovative procedure that uses the patient's own fat to restore fullness to areas that have lost volume. Fat transfer to the face can also fill in surface irregularities caused by scarring due to acne or prior injuries. And since no synthetic materials are involved, there is no risk of rejection by the body, making it an excellent option for patients who'd prefer to avoid fillers and other injectables. As a renowned expert, Dr. Cangello uses fat transfer to fill in surface depressions, to achieve more youthful facial contours, and to beautifully restore what age or other factors have altered.
Ready to explore the benefits of a fat transfer to face procedure? Contact plastic surgeon Dr. David Cangello today at (212) 644-4416 to schedule a fat grafting to face consultation in NYC.
Dr. Cangello – An Expert in Fat Grafting to Face Techniques
NYC surgeon Dr. Cangello had the privilege of being mentored by and sharing a practice with one of the pioneers of the fat grafting method, Dr. Sydney Coleman. After sharing a practice for two years with Dr. Coleman and performing multiple fat transfer procedures together, Dr. Cangello learned the techniques and mastered the skills necessary to deliver long-lasting and natural-looking fat transfer results. Since Dr. Coleman's retirement, Dr. Cangello continues to perform fat transfer using the technique described by Dr. Coleman. Dr. Cangello also co-authored the chapter on fat grafting of liposuction deformities in the latest edition of Dr. Coleman's textbook entitled Fat Injection from Filling to Regeneration. Dr. Cangello's specialized training and extensive experience allow him to produce superior results for those seeking a fat transfer procedure in NYC.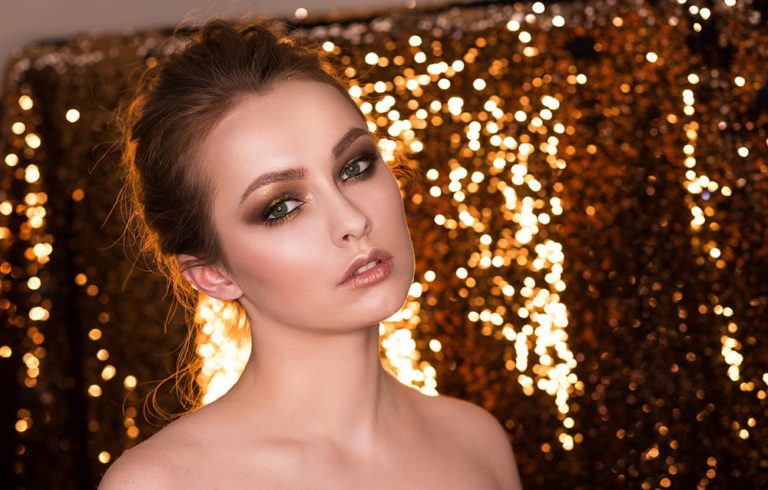 Ideal Candidates for Fat Transfer to Face in NYC
Ideal candidates for a fat transfer to face procedure in NYC include men and women who have started to notice a hollow or shallow appearance to individual or multiple areas of the face, or those who desire augmentation of features such as the lips, cheekbones, chin or jaw. There is no "perfect age" for fat grafting to the face, because age-related changes are determined by genetics, lifestyle, and many other factors. You may want to consider facial fat grafting in NYC if you exhibit the following:
Under-eye hollows
Sunken temples and cheeks
A desire to augment facial structures such as the lips, cheekbones, chin or jaw
Folds (such as nasolabial) or depressions on the face
Other areas of the face lacking in volume
Candidates should be healthy and have enough fat on potential donor areas – like the hips, flanks, and thighs – to be harvested for treatment. Patients should also have realistic expectations about their outcome, and they should understand that the fat transfer to face procedure may need to be repeated more than once to achieve ideal results.
Your Fat Transfer to Face Consultation In NYC
Your consultation for facial fat grafting in NYC will allow you to learn more about this procedure and determine whether it's right for you. During the consultation, Dr. Cangello will take a look at your areas of concern, and he will identity potential donor sites where your fat can be removed, such as the hips, thighs, or flanks. Dr. Cangello will also address any questions or concerns you may have about facial fat grafting, and he is happy to guide you through your options for additional procedures that may complement the effects of a fat transfer to face procedure.
Patients with more advanced signs of age frequently choose to have a facelift, necklift, or eyelid surgery performed in conjunction with fat transfer for optimal rejuvenation. Whichever you prefer, Dr. Cangello will create a completely customized treatment plan based on your goals and cosmetic tastes.
Fat Grafting to Face: How it Works
A fat transfer to face procedure generally has three steps:
Harvest
Prior to your fat grafting to face procedure, Dr. Cangello will identify which area(s) of your body will be used as a donor site. During the procedure, this site (or sites) will be injected with an anesthetic and a small incision will be made for access to harvest the fat. The appropriate amount of fat will then be gently suctioned out through this incision using a specialized cannula.
Process
Once the fat is removed, it is processed and prepared for transfer. Fat is typically processed using a centrifuge to separate the fat from fluids and oils that have been removed from the body. This ensures that only healthy, viable fat cells will be injected into the treatment areas and helps to promote fat viability.
Transfer
When the fat has been appropriately processed and purified, it is then transferred to the recipient area. A tiny incision will be made so that fat can be injected into the treatment area using a cannula. With every pass of the cannula, small amounts of fat are gradually placed into the treatment site until the desired fullness is achieved.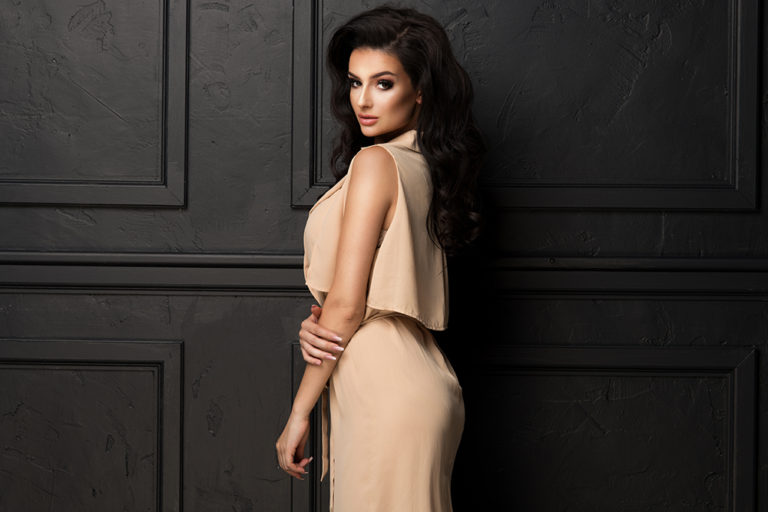 Fat Transfer to Face – NYC: Explore Your Options
Fat grafting to the face can be used for a variety of cosmetic concerns. Explore your options below to discover which treatment would best suit your needs.
Some of the most common signs of age on the face include fine lines, wrinkles, and loss of volume. In areas like the temples, loss of volume may cause veins to have a bulging appearance, while a loss of volume under the eyes may create dark circles. Facial fat grafting can fill in these hollowed-out areas and improve the overall texture of the skin. In addition to general facial rejuvenation, fat grafting can also restore volume to areas surrounding the eyelids that were overcorrected during blepharoplasty, producing a more natural-looking appearance.
Your lips may also lose the fullness they once had, taking on a "deflated" appearance over time. Or perhaps you feel that your lips never had the kind of volume that you would prefer them to have. Rather than using fillers or permanent devices like implants, a fat transfer to face procedure in NYC can beautifully enhance your lips using your own fat. This procedure is completely customized, allowing you to achieve the aesthetic you want while still looking like yourself.
Ideal facial contours rely on both bone structure and the proper distribution of subcutaneous fat. So, when certain areas of the face lack fullness, it can disrupt the natural aesthetic balance. A fat grafting to face procedure can provide fullness to areas that lack ideal volume. During treatment, Dr. Cangello will strategically inject fat into key areas of the face – like the jaw and cheeks – for augmentation of facial features.
Surface depressions may be minor like marionette lines or nasolabial folds, but some patients struggle with severe irregularities of the skin's surface due to prior acne, injuries, or other factors. The problem with these cosmetic concerns is that they cannot be camouflaged with makeup. Fortunately, a fat transfer to face procedure can significantly improve surface depressions, and in some cases, completely eliminate the appearance of them. This procedure is also an excellent option for patients who have undergone facial surgery and are left with dents in the skin or asymmetry.
Ready to explore the benefits of a fat transfer to face procedure? Contact plastic surgeon Dr. David Cangello today at (212) 644-4416 to schedule a fat grafting to face consultation in NYC.
Fat Transfer to Face, NYC – FAQs
What Is Recovery Like After a Fat Grafting to Face Procedure?
Recovery from fat transfer usually isn't overly burdensome, but you should expect to look puffy and a bit bruised for about one to two weeks.  You may also experience mild discomfort during the first week, but Dr. Cangello will prescribe appropriate pain medication to help reduce pain. The majority of swelling should disappear within a month, and bruising will subside in about 10-14 days.
Will My Facial Fat Grafting Need to Be Repeated?
Approximately 50-60 percent of transferred fat cells will survive after the procedure, so it's common for facial fat grafting (and fat grafting in general) to be repeated in order to achieve ideal volume. However, it's difficult to predict if a patient will need to undergo another treatment. Generally speaking, patients usually wait around three-to-six months after their first fat grafting to face procedure before deciding if an additional treatment is necessary.
Where Will My Facial Fat Transfer in NYC Be Performed?
Dr. Cangello considers your comfort and safety to be absolute priorities, which is why he has a state-of-the-art, fully accredited operating room in his NYC office. Your fat grafting to face procedure will be performed onsite in Dr. Cangello's surgical facility, but for patients who prefer a hospital setting, he also has operating privileges at Lenox Hill Hospital and Manhattan Eye, Ear, and Throat Hospital in NYC.
How Long Do the Results of Fat Transfer to the Face Last?
The transferred fat cells that survive in the treatment area will generally stay there indefinitely. The fat will continue to age naturally with your body and it will behave just like other fat in the face. This means that it may still decrease in volume over time, but you can expect your results to last for many years to come. Significant weight fluctuations may affect your results, so it's best to stay at a stable weight and maintain a healthy lifestyle for optimal results.
Will a Fat Transfer to Face Procedure Give Me Scars?
The incisions made for harvesting fat are usually very small and located within natural creases of the body, whenever possible. Likewise, the incisions made for the fat transfer are also very small and well camouflaged. Once your incisions heal, any remaining scars will likely be imperceptible.
Are There Any Risks from Facial Fat Grafting?
Facial fat grafting carries few risks, especially when the procedure is performed on appropriately selected patients. It's also important for patients to closely follow their surgeon's pre-operative and post-operative guidelines for a safe and successful recovery. Complications are rare, but when they do occur, they usually include asymmetry or poor healing. However, in the hands of a board-certified surgeon, you can expect your facial fat transfer procedure to be carried out with the highest standard of care and safety.
Ready to explore the benefits of a fat transfer to face procedure? Contact plastic surgeon Dr. David Cangello today at (212) 644-4416 to schedule a fat grafting to face consultation in NYC.