NYC Rhinoplasty Specialist, Dr. Cangello, considers the nose one of the most defining features of the face. When ideally shaped, it can highlight your natural beauty and promote a sense of aesthetic harmony. But cosmetic imperfections like a dorsal bump, a bulbous or drooping nasal tip or crooked nasal bridge can disrupt this delicate balance. Fortunately, an adjustment through cosmetic surgery can produce a dramatic improvement in your appearance.
This procedure is commonly known as a nose job and is provided to reshape your nose for either medical or cosmetic purposes. Medical nose surgery can improve the function of your nose, while cosmetic treatment can give the nose an ideal shape and structure. It is very common to have surgery to correct both functional and aesthetic issues simultaneously.
Dr. David Cangello understands that rhinoplasty can be a life-changing procedure, which is why he works meticulously to reshape the nose so that it blends seamlessly with other facial features. Whether you're seeking treatment for cosmetic or functional purposes, Dr. Cangello will help you achieve your goals through expertly applied surgical skill and artistic vision.
Unhappy With Your Nose?
Ideal candidates include men and women who are in good health, but who are unhappy with the appearance of their nose. People seeking this procedure typically present the following concerns:
Cosmetic imperfection after an injury
Breathing problems due to a congenital defect of the nose
Dissatisfaction with the size or shape of the nose
It's important for patients to have reasonable and optimistic expectations about their outcome from nose surgery. While Dr. Cangello can significantly improve the appearance of your nose, the best results are achieved when the shape of your nose is enhanced within the limits of your own anatomy and facial proportions.
Teens seeking surgery should wait until their nasal bones are fully developed and no longer growing, but Dr. Cangello will ultimately determine your candidacy at your consultation. To see what kind of results are possible, feel free to browse the before-and-after photo gallery of prior patients.
Common Concerns
Dorsal

Hump

Overprojected

Tip

Underprojected

Tip

Bulbous

Tip

Long

Nose
Patient Results
Rhinoplasty Case 1
Rhinoplasty Case 2
Rhinoplasty Case 3
Rhinoplasty Case 4
Elizabeth's Story
Concerns: Dorsal Hump, Downward Tip
I want to look more like my family.
Jasmine's Story
Concerns: Dorsal Hump, Downward Tip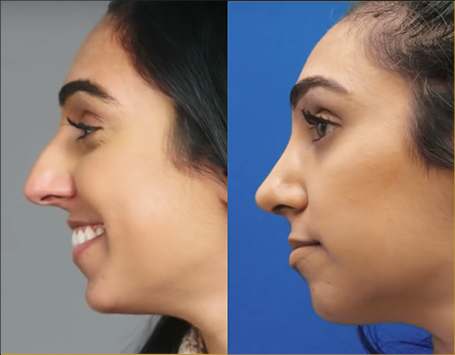 I chose Dr. Cangello because he was so nice and willing to work with me.
Angie's Story
Concerns: Dorsal Hump, Downward Tip
I'm excited to finally feel more confident.
Dr. Cangello Featured in:
A pioneer in
Rhinoplasty Surgery
The first and only plastic surgery in New York City to offer preservation rhinoplasty
The first and only plastic surgeon in New York City to offer Preservation Rhinoplasty

Dr. David Cangello is a board-certified plastic surgeon who combines well-honed surgical precision with an innate sense of artistry. Dr. Cangello specializes in rhinoplasty and he is one of only A FEW surgeons IN THE UNITED STATES to offer Preservation Rhinoplasty, a technique that allows him to deliver THE MOST natural-looking results with a shorter recovery time. A graduate of some of the nation's finest universities, Dr. Cangello completed rigorous training and education and he continues to incorporate advanced surgical techniques into his practice.

Among his many professional affiliations and accomplishments, he is a member of the Rhinoplasty Society which is an exclusive society that consists of top surgeons throughout the world that specialize in noses. He has authored numerous articles in medical journals and has been named to Castle Connolly's list of America's Top Doctors, as well as listed a "Super Doctor" in the New York Times. Dr. Cangello is highly sought after by the media for his expertise in plastic surgery and has been featured on television by Fox News and CBS. Harper's Bazaar, Seventeen Magazine and Refinery29 have featured Dr. Cangello and his patients through their rhinoplasty journeys. He has also been in Elle Magazine, In Style, Allure and many more major publications.
Consistently featured in the media for his expertise.
Preservation Rhinoplasty
Preservation rhinoplasty is a modern approach to nose surgery that aims to retain as much of the patient's bone and cartilage as possible while improving the appearance of the nose.
Bumps or humps can be reduced while keeping the bridge of the nose in tact
Patients may have less swelling and bruising than with traditional rhinoplasty
Results are refined and natural-looking
Why Choose Dr. Cangello For Yor Rhinoplasty?
A True Artist and Surgeon
"I have a focus in Rhinoplasty in my practice and this is a piece I created. I believe that being able to draw the nose well demonstrates an advanced understanding of the architecture of the nose, which translates into a better ability to alter the structure and ultimately create the most natural and desirable end result." – Dr. Cangello
*Actual artwork by Dr. David Cangello
Known for Natural Results
Dr. Cangello has developed a reputation for achieving superior, natural looking results allowing him to produce cosmetic enhancements that perfectly complement the face.
World-Class Care and Expertise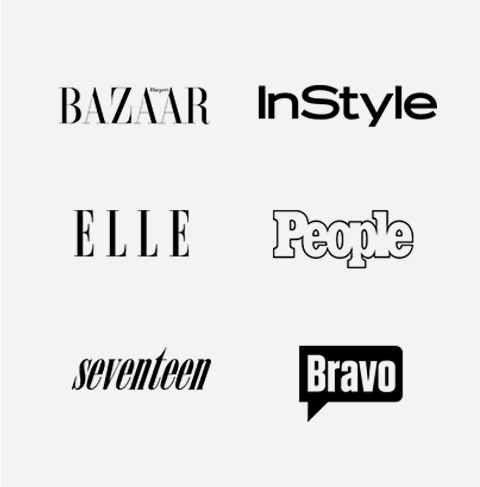 Dr. Cangello is routinely featured for his expertise in publications such as Seventeen Magazine, Elle, Harpers Bazaar, and People Magazine.
Testimonials
Dr. Cangello is a true artist, and a rather brilliant one at that. His attention to detail and execution of his vision are unsurpassable. He and his assistants are also extremely personable - an outstanding experience from start to finish. Thank you again, Dr. Cangello.
Dr. Cangello is an amazing surgeon! Let me start off by saying he is genuinely one of the nicest people I've ever met. I had a septorhinoplasty performed by him last week. The results are amazing! My nose was broken when I was younger and it really affected my self confidence growing up. Now, I finally have the straight gorgeous nose I yearned for. Dr. Cangello is definitely one of the best plastic surgeons out there right now. I highly recommend him.
Dr. Cangello was great from the first consultation all the way through my post op appointments. He has a great bedside manner and answered all of my questions and concerns and made me feel very confident and comfortable about the surgery. I am pleased with the results of my surgery and I would definitely recommend Dr. Cangello to anyone considering rhinoplasty. PS the staff was also fantastic!
Dr. Cangello truly listened to me and combined my wishes with his expertise and skill to create a result that is beautiful, subtle, and natural looking. His confidence in his own work puts you at ease, plus he is knowledgeable and always willing to answer all of your questions thoroughly. His staff are also very responsive and helpful. I felt very safe and comfortable with the whole experience.
My experience was amazing. Dr Cangello took his time, I asked many questions. He answered everyone. Very satisfied with the size and results. I get lots of complements and I cant wait to go shopping for new clothes. BTW the value of this breast augmentation special in New York City is unbelievable. He is well trained and his facility is super nice. I am telling all my friends!
Schedule a Private Consultation