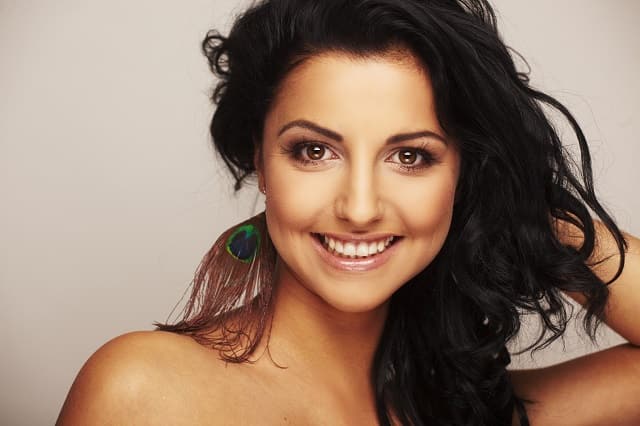 For some, great skin happens by chance, but for others, it takes proper and consistent skincare practices to achieve radiant skin that is free of blemishes and dramatic signs of aging.  While we may have been taught a few important skincare rules to maintain beautiful skin, medical advances have given us even more tools we can use to enhance our appearance.  Board-certified plastic surgeon, Dr. Cangello, takes advantage of the most effective skin care advancements in his NYC practice and shares how you can incorporate in-office procedures into a regular skincare routine so that you can have glowing skin through 2019.
Eat well and Stay Hydrated
What you put into your body shows up on your skin, affecting its tone and elasticity.  Eating nutrient-rich foods that are loaded with vitamins and antioxidants will contribute to more effective natural cellular rejuvenation, the process in which old skin cells are replaced with new ones. Additionally, drinking plenty of water keeps you from being dehydrated, a condition that can cause your skin to look gaunt and somewhat droopy. Adopting healthy eating habits and drinking plenty of water will help your skin to appear more vibrant and will also allow you to feel more energized throughout the day.
Exfoliate Regularly
Through constant cycling of dead cells and the buildup of oil and remnants of makeup, our skin can appear dull and lifeless. While we probably don't need to remind you to cleanse your skin regularly, many of us fail to properly exfoliate.  Exfoliation allows for thorough removal of this buildup than cleansing alone and will revitalize and brighten your skin. You do not need to exfoliate daily but incorporating this practice into your routine two to three times per week can make a positive difference.
Incorporate Skin Resurfacing Treatments to Reverse the Signs of Aging
Skin resurfacing treatments remove years from your face. We offer many different treatments, including chemical peels and laser procedures.  Our staff expertise is second to none, and we fully customize each resurfacing plan to meet individual goals.  Whether you'd like to stop by for a quick treatment with very little downtime or you want a more aggressive approach, Dr. Cangello's office has the right option for you. By removing the outermost layer of skin cells and stimulating new cell growth, these treatments can give you a fresh, dewy look. Here are a few of our most popular skin resurfacing treatments:
Obagi Radiance Peel and Other Chemical Peels
Obagi products are the best on the market; they use only high quality, pharmaceutical grade ingredients that have been demonstrated to give our patients great results.  The Obagi Radiance Peel is available as a quick, in-office treatment that we customize to your skin. Sometimes called the "lunch hour" peel, our patients love their results and enjoy smoother, firmer skin without downtime.
MicroLaser Peel
The MicroLaserPeel utilizes a beam of energy that is focused and scanned over your face to remove the topmost layer of cells. This gets rid of skin cells that may be damaged or discolored and also promotes new skin growth. This peel is often called the "weekend peel," as patients usually require a few days of healing prior to using makeup and returning to normal activities. The end result is healthier-looking skin!
CO2 Fractional Laser
Patients that have discoloration or fine lines may choose a more aggressive approach to skin resurfacing. Our state-of-the-art CO2 fractional laser focuses energy to vaporize the outermost damaged layer of skin. As the skin heals over the next 5-7 days, a new, clear layer of skin is revealed, showing less discoloration, even tone and texture, and renewed firmness. This is the most effective skin resurfacing procedure we offer, and studies have shown that this safe procedure treats a variety of undesirable skin conditions (Sarnoff et al 2018).
Topical Skin Treatments
In addition to moisturizing the skin, there are several topical treatments that can be incorporated into your skincare routine.  We offer many topical prescription medications and treatments that can make you look years younger.  Especially when combined with a skin resurfacing procedure, topical treatments are highly effective for skin rejuvenation (Gold et al 2010).
Platelet Rich Plasma (PRP)
This minimally invasive procedure uses the patient's own platelets harvested from a simple blood draw. Once the blood is processed, the platelet rich plasma (PRP) is applied to the surface of the skin after micro-needling or a skin resurfacing procedure such as CO2 fractional laser. PRP is a fast, safe, and effective option for regenerating new skin and revitalizing your look.
If you are in New York, call 212.644.4416 today to schedule a consult with Dr. Cangello and find out about skin care options that can help improve your skin appearance.  
References
Gold, M., Katz, B., Cohen, J, Biron, J. (2010). Human growth factor cream and hyaluronic acid serum in conjunction with micro laser peel: an efficient regimen for skin rejuvenation. Journal of Clinical Aesthetic Dermatology. 3(12): 37-42.
Sarnoff, Gotkin, H., Doerfler, B., Gustafson, J., Hanke. (2018). The safety of laser skin resurfacing with the microablative carbon dioxide laser and review of the literature. Journal of Drugs in Dermatology. 17(11): 1157-62.