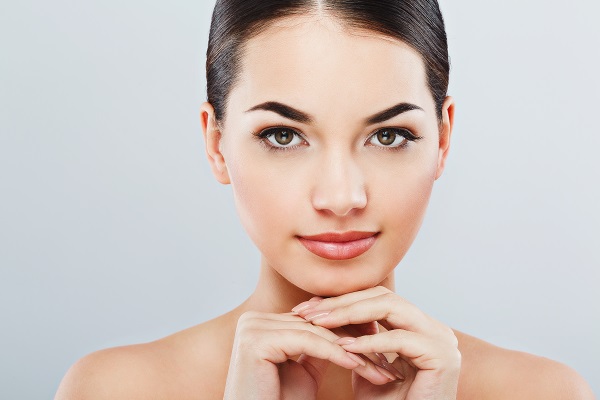 Advancements in aesthetic medicine have made it possible to achieve dramatically improved skin with a reduced recovery period. One treatment in particular that has quickly become a patient favorite is PRP therapy. This innovative treatment takes advantage of skin-healing proteins derived from platelets found in your own blood.
Whether performed on its own or in conjunction with another facial rejuvenation procedure, PRP therapy can help produce a smooth, radiant complexion. Learn more about the benefits of PRP therapy for skin rejuvenation.
How PRP Therapy Works
PRP stands for "platelet rich plasma." Blood platelets are abundant with proteins called growth factors, which play an important role in the body's healing process. Whenever you have a wound, the growth factors in your blood quickly get to work by stimulating healing, regenerating skin cells, boosting collagen, and repairing tissue. Cosmetic PRP therapy harnesses these incredible healing abilities by isolating the platelet rich plasma from your blood.
First, a small sample of the patient's blood is drawn. The blood platelets are then separated from the other components by spinning the blood in a centrifuge. What's left is a plasma rich in reparative growth factors.
PRP can be applied in a number of ways for cosmetic benefits. It is sometimes injected into the treatment area for rejuvenation or applied topically after laser treatments, microneedling, and other facial rejuvenation procedures.
Laser Treatment and PRP Therapy: The Perfect Combination
Dr. Cangello frequently performs PRP therapy with laser treatments to enhance the overall results. With fractional CO2 laser treatment, the skin is left with tiny superficial wounds. When PRP is applied topically over a laser-treated area, the plasma can reach deeper into the skin to deliver its reparative benefits.
Performing PRP with laser treatments offers a number of benefits for patients:
Better Results: The microscopic wounds induced by laser treatment give the growth factors in PRP a direct path through the skin. This allows the growth factors to provide skin-rejuvenating benefits where they're needed most, enhancing the results of both procedures.
Quicker Healing: Growth factors are some of the body's first lines of defense against wounds. When combined with laser treatment, they accelerate the healing process, reduce patient discomfort, and decrease the overall recovery period.
Ongoing Rejuvenation: In the weeks that follow a PRP treatment, patients will notice healthier, more vibrant skin. But PRP continues to deliver benefits long after treatment. Patients can expect the benefits to continue for months.
Low Risk: Many patients are drawn to PRP therapy because of its low-risk nature. Because the plasma is taken from the patient's own blood, the risk of an allergic reaction is eliminated. This provides a more natural way to enhance the results of skin rejuvenation procedures.
Versatile: Together, these treatments can address a number of skin complaints, including discoloration, dull skin, acne scarring, and rough skin texture.
Learn More by Scheduling a Consultation for PRP in NYC
This well-tolerated therapy is suitable for most men and women seeking a more rejuvenated appearance. To learn how it can treat your unique skin concerns, schedule a consultation with board-certified plastic surgeon Dr. David Cangello. Contact him today to get started on your customized treatment plan.