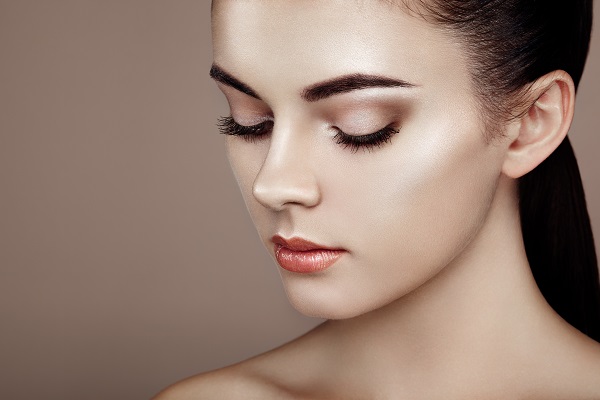 Rhinoplasty remains the most effective way to improve the appearance of the nose, but thanks to advancements in aesthetic medicine, patients now have non-surgical options. For patients with minor cosmetic imperfections of the nose, a non-surgical nose job can greatly improve overall facial aesthetics.
This procedure can be completed in about 30 minutes, and it requires virtually no downtime or recovery. The results are visible almost immediately, and since no surgery is required, the risk of complications is minimal. Learn more about why patients are taking advantage of this innovative approach to improving the appearance of the nose.
What is a Non-Surgical Nose Job?
A non-surgical nose job uses dermal fillers to address cosmetic irregularities on the nose. Dermal fillers are products like Juvéderm® and Restylane®, which are often used to treat wrinkles and restore facial volume.
Most fillers contain a gel-like substance made from hyaluronic acid, which is a naturally occurring component of the skin. In the body, this substance aids in tissue repair and also helps skin cells bind to water. When dermal fillers are injected into the skin, they replenish volume in the treated area to smooth out the skin and augment facial features.
During a non-surgical nose job, filler is strategically injected to camouflage irregularities, such as:
Crooked Dorsum: The dorsum, also known as the bridge, plays a significant role in determining the aesthetics of the nose and the overall appearance of the face. Even a slight deviation or crooked appearance can dramatically affect the way the nose looks. A crooked dorsum is a frequent complaint among rhinoplasty patients, but for minor cases, this cosmetic concern can easily be reduced with dermal filler. For instance, when treating patients who have an S-shaped nose, Dr. Cangello injects filler into the sides of the nose to balance out the frontal view of the dorsum. In cases where the patient has a dorsal bump on the bridge of the nose, Dr. Cangello fills in the surrounding areas on the bridge to create a straighter appearance.
Drooping Nasal Tip: A drooping nasal tip is another top concern for those considering rhinoplasty. While surgical rhinoplasty will permanently correct this cosmetic imperfection, dermal filler is a great option for patients seeking a temporary, non-invasive solution. In most cases, Dr. Cangello can improve a drooping nasal tip by injecting filler. This provides a better contour to the nose and produces a subtle lift to the tip.
The entire procedure is usually completed in about 30 minutes or less. After the procedure, some patients experience mild swelling or redness, but these symptoms quickly disappear on their own. There is no need for downtime after non-surgical rhinoplasty, allowing busy patients to easily fit this procedure into their schedule.
Surgical vs. Non-Surgical Nose Job: Which is Right for You?
A non-surgical nose job is a wonderful option for patients who have minor cosmetic irregularities of the nose and don't feel ready to undergo surgery. While the results can significantly improve your appearance, this procedure cannot replace surgical rhinoplasty. If your nose has more extensive issues that need to be addressed (including altering the underlying nasal structure), or if you're seeking a permanent improvement, then surgical rhinoplasty is a better option.
To learn about which procedure would best meet your needs, schedule a consultation with board-certified plastic surgeon, Dr. David Cangello. Dr. Cangello specializes in rhinoplasty and is renowned for his elegant, natural-looking results. Contact him today to schedule a personal consultation.